Welcome to Party107
Party107 is a 100% commercial-free Internet radio station devoted to bringing you the best trance, progressive, and electronic music sets 24/7 since 2003.
Featured DJ

Kaeno

Miami, Florida, USA
Kaenow is a DJ from Miami who has played at many clubs such as Zanzibar, 609, Shadow Lounge, Liquid, Club Spin...
Read More

Latest News
Trance Culture Top 100 of 2020 - 7+ Hour Nonstop Mix (2020-12-29)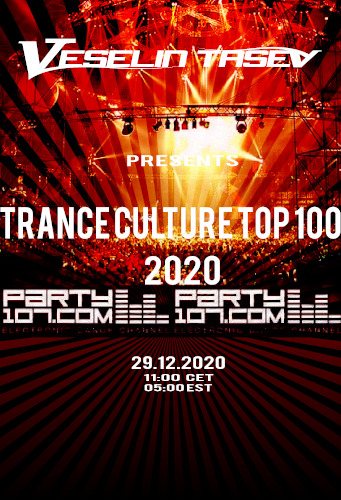 Merry Xmas and Happy New Year from Party107! Tune in December 29 starting at 5:00 AM Eastern / 11:00 CET / 10:00 UK for a very special 7+ hour nonstop mix as Veselin Tasev spins the top 100 tracks of 2020 on the Trance Culture Top 100 show!
Listen:
http://listen.party107.com/
Read More
Complete News Archive