Welcome to Party107
Party107 is a 100% commercial-free Internet radio station devoted to bringing you the best trance, progressive, and electronic music sets 24/7 since 2003.
Featured DJ

Spanking Machine

Los Angeles, California, USA
Underground legends Spanking Machine have blossomed from their roots and grown into an innovative new force in...
Read More

Latest News
Trance Culture Top 100 of 2020 - 7+ Hour Nonstop Mix (2020-12-29)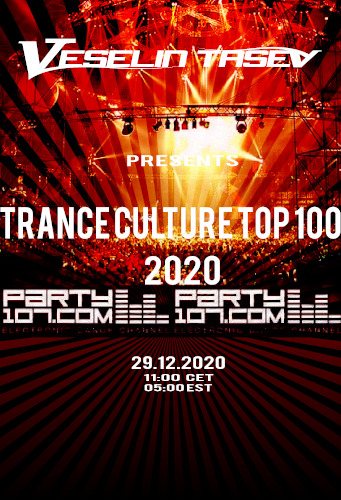 Merry Xmas and Happy New Year from Party107! Tune in December 29 starting at 5:00 AM Eastern / 11:00 CET / 10:00 UK for a very special 7+ hour nonstop mix as Veselin Tasev spins the top 100 tracks of 2020 on the Trance Culture Top 100 show!
Listen:
http://listen.party107.com/
Read More
Complete News Archive